Portable Pilates Bar
Regular price
$45.00 USD
Sale price
$33.00 USD
Unit price
per
Sale
Sold out
Share
Your Secret Weapon Towards Perfection!

Its a month in, are you going to hold to your New Year's resolutions?!? Make sure they actually stick this year with FitnessMove™ - Portable Pilates Bar, our portable pilates bar that'll transform your body AND your mind!
Regular exercise sessions that make you sweat have been scientifically proven to have a plethora of health benefits like better coordination, less stress, and a smokin' bod.. now that's value!
FitnessMove™ - Portable Pilates Bar is a pilates bar that is portable which means you can get your pump on anytime, anywhere, no questions asked.. all you need is this pilates bar then watch as your life improves
This life changing exercise makes a perfect gift for that couch potato in your life that wants to change but doesn't know how.. make it easier for them.. they'll be so glad that you did & so will you!
So if you're looking for a way to get the body you've always wanted, or you're just looking for a perfect holiday gift idea, grab FitnessMove™ - Portable Pilates Bar and get started towards a happier and healthier life!
Benefits
Get The Curves Of Your Dreams - have you spent countless nights staring at the ceiling fantasising about that dream bod? Grab FitnessMove™ - Portable Pilates Bar and make your dreams a reality!
Live a Healthier & Happier Life - exercise has amazing benefits for both your body and mind.. as you see your body transform, watch your daily life transform for the better as well.. live well friend!
Makes a Perfect Gift Idea - this portable pilates bar makes for an amazing gift for anyone looking to get into shape and stay that way! Give the gift of health and happiness this year!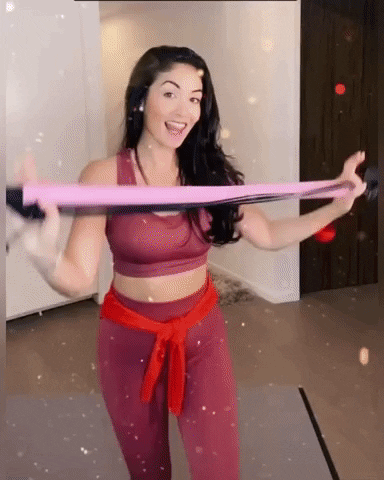 The FitnessMove™ - Portable Pilates Bar Guarantee - If for any reason you feel that this product isn't for you, feel free to send us an email at our store address and we'll promptly refund your money. No questions asked!